Guess what?! I got on Jen Yurko's CT! Wooooooooooooooooooooooooooooooooo
Needed a kawaii style team to finish out my repertoire, lol.
Wanted to pass this on, this is big news for mom's with little ones: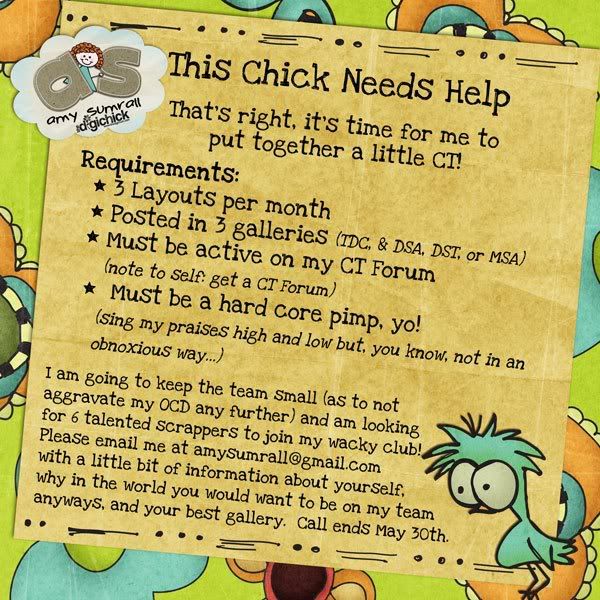 Amy is super bad ass rad, but you'll have to battle me in the Thunderdome for a position. Good luck to all the contenders. Seriously, you guys, she rawks so hard... I mean look at that sassy little bird!!!
And I have an exclusive (not really) sneaky peeky at the new Studio FEMNZ for later this week...
Now, go on, get. I have scrappin' to do.